Students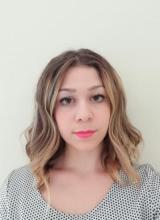 Elena Baccoli
2019-2020
After having completed my studies in humanities, with a bachelor's degree in Comparative Literature and a master's degree in Euro-American Languages and Philologies, I decided to start studying Big Data because I was fascinated with how the huge mass of information available nowadays can be used and analysed. I am confident that my linguistic background and my experience in the philological research will be an added value and a resource in the interpretation of the complexities and problems that this kind of analysis inevitably entails. I am particularly interested in neural networks and natural language processing, which I am hoping to further study in its various application, especially in conversational analysis. I have also experience with illustration and storytelling, so I am well aware of the opportunities that a well-structured narration has.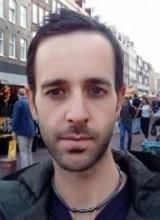 Marco Barchitta
2019-2020
After I graduated in electronic engineering in 2010, I started working as an EMC (Electromagnetic Compatibility) laboratory technician in a small company. Then I moved to a Multinational (Electrolux Professional). Unfortunately, after 1 year only, I decided to change again, as my expectations were not met. So, I started working at u-blox, a telecommunication company based in Switzerland, where I've worked for 3 years and a half as a member of the certification team. In march 2017, I achieved the PMP (Project Management Professional). The last work experience was abroad, in Netherlands, where I've worked for 2 years and a half as a regulatory affairs specialist at LG Electronics. After 10 years of work experience, I decided to put myself on the line and I enrolled in this master to become a data scientist. The main reason is that I was fascinated by the new information technologies related to artificial intelligence, then my curiosity and the desire to learn new things did the rest.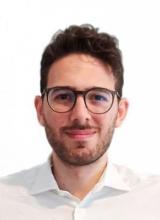 Lorenzo Basile
2019-2020
I was born in Catania in 1992. After getting a scientific diploma I moved to Padova to obtain a bachelor degree title in Statistics, Economy and Finance with a thesis on the debt crisis in Europe and the effect of austerity policies. Then I moved to Bologna University where i got my Master Degree in Statistical, Financial and Actuarial Science with a thesis on the impact of Non-financial information on the share value of quoted firms. Starting from my last year of master degree studies, I had the opportunity to get some job experience by working on the fields of both credit risk modeling and actuarial science. I decided to enroll on the Big Data Analytics Master to develop my knowledge of the latest data analysis techniques and to be able to use them in a varius field of application.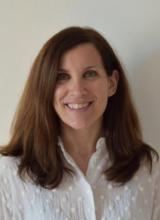 Alice Borselli
2019-2020
I attended the University of Pisa and got the master's degree in Mathematics in 2009. I was a PhD fellow at the Scuola Superiore Sant'Anna in Pisa on "Innovative Technologies of ICT and Robotics" for one and a half years. During the PhD I attended some programming courses and I finally found a job as software developer in Pisa. Recently I started to get involved in data analysis and machine learning, so I decided to enroll in the Big Data Analytics and Social Mining Master.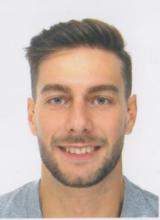 Riccardo Bufalini
2019-2020
I was born in Firenze in 1993. I obtained a master's degree in Medical-pharmaceutical biotechnology with a thesis in the field of Transcriptomics. My passion for bioinformatics has been the trigger to enroll the Master for acquire new informatic skills to analyze Big Data. I firmly believe that Data Science is the career of the future in an ever-changing world.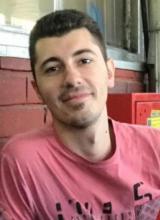 Valentino Calcagno
2019-2020
In March 2017, I graduated from "La Sapienza" University of Rome with a master's degree in sociology discussing a thesis on the topic of representation of work among young people in Rome. In the same year, through an internship at the CNR, I partecipated in a research about the construction of the image of migrants in online newspapers and textbooks. The interest in the understanding of social dynamics led me to decide to expand my knowledge with the master in Big Data Analytics and Social Mining. I believe that the application of techniques and models deriving from data science can highlight further and new aspects in the study of social phenomena to grasp their contradictions and their problems.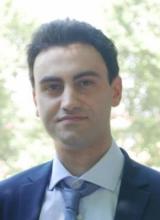 Yuri De Rosa
2019-2020
I was born in Portoferraio in 1992. For my studies I decided to move to Pisa where I obtained my Bachelor's degree in Economics and my Master's degree in Banking, Corporate Finance and Financial Markets. During my studies I began learning MATLAB and R and I discovered the opportunity of using different software for data analysis. I'm interested in Data Science and its application to economics and the field of finance. I chose to attend the Master to improve my knowledge and skills in Data Science, in particular Machine Learning and Predictive Analytics.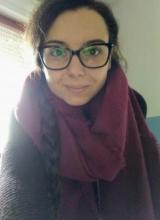 Noemi Gabrieli
2019-2020
After completing a Master's Degree in Biomedical Engineering at the University of Pisa, I worked as an R&D Engineer in a biomedical company-university spin-off contributing to the European Horizon2020 Endoo-EU project. In this innovative and stimulating context, my curiosity towards Data Science's world was born. Later, as an SQA Engineer for a multinational company, I continued to inform myself about Data Science and its infinite application possibilities with the aim of transforming my personal interest into a real job opportunity. Hence the decision to enroll in the Master in Big Data Analytics & Social Mining.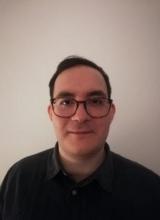 Vincenzo Giammetta
2019-2020
Vincenzo Giammetta, graduated in Economics and specialized in Corporate Finance and Financial Markets, at University of Pisa, has decided to take this course to improve his background and acquire the skills necessary to be a person able to manage technological tools in order to make the best decisions.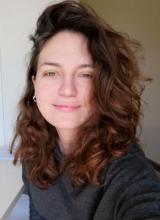 Francesca Giannaccini
2019-2020
Passionate about Journalism, Media System and Communication I decided to attend this Master in Big Data Analytics and Social Mining after I gratuaded in Law and a period abroad working for an International ONG. I was motivated by curiosity and wish to learn some more technical skills which I think are very important to support ideas and in terms of decision making.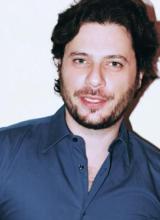 Fabio Gitto
2019-2020
I'm a consultant for innovation policy projects, specialized especially in technological innovation.I achieved a Master Degree in "Management, Innovation and Service Engineering" and a three years' bachelor degree in Business Economics, defending a thesis in Computer Science on management systems for Enterprises. I've always been interested in Information and communication technology; this is why I have decided to apply to study big data and their overall implication.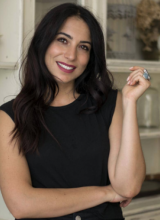 Valeria Guttilla
2019-2020
I graduated in business and economics, and I hold a second-level master degree obtained in different European universities. I had experiences in various parts of the world and after working for a multinational company, I also founded my own, where I discovered the world of data and its importance, deciding to further specialise in the field. Why do I believe I have the right skills for a data scientist? Besides the needed specific competences, which I'm acquiring with this master, some more are of uttermost importance. I'm precise and detail-oriented, I'm trained in thinking outside the box, always on the lookout for hidden patterns, which I then try to reconnect to the big-picture. I consider myself a life-long student, ready to keep on studying the data-world which is under constant evolution. I enjoy working in teams, I have always had, even with international ones, but I'm also good in solitary work, as I had to do with my company. I'm extremely motivated and ready to work hard.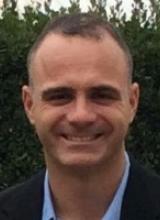 Nicola Leonardi
2019-2020
After the Master degree in Telecommunication Engineering (Pisa) in 2006 and several years of R&D activity in telecommunications and IoT, I continue my academic training obtaining in 2018 the master's degree with honors in Humanities Informatics (Pisa) with focus on Human Computer Interaction with thesis on the interaction of a humanoid robot in the IoT environment (ACM CHI2019). With many years of experience as a software engineer, I currently cover the role of Technical Product Manager for the Seastema company (Fincantieri group) specializing in the design and supply of integrated naval automation systems in the military, merchant, yacht and infrastructure monitoring fields. Working mainly for national and international R&D projects related to Defense, I enrolled in the master to broaden my training background regarding Data Mining and BigData, topics that take on an increasingly central role in this working environment.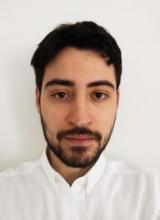 Tommaso Lo Sterzo
2019-2020
I graduated in philosophy in November 2018 at the University of Roma Tre with a thesis on the role of probability in the interpretation of Quantum Mechanics. My interests in philosophy have always been at the limits of the physical and mathematical sciences. In particular, I have been interested in probability theory, interpretation of physical theories, logic and philosophy of logic. After these years of studying philosophy, I decided to deepen the quantitative aspect of my interests. In particular, I have tried to build a good base of analysis and geometry and I have further deepened some aspects of mathematical logic. During this period I discovered the world of Big Data and Machine Learning and so I decided to enroll in the master offered by the University of Pisa, where I am learning its methods. The construction of predictive models and the use of other techniques learned are now my passion. My desire is to work in a company in the sector to deal with Data Science full time.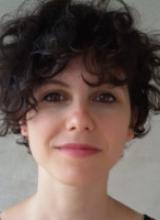 Ada Maragno
2019-2020
Born in Padua in 1993, I moved to Bologna and graduated in Anthropology, Religions and Eastern Culture. I then moved to Rotterdam to attend the master in Arts, Culture and Society, where I studied social theories and research methods, with a focus on different ways of experiencing culture and the arts, and writing a thesis on Rotterdam Museums' visitors. Later, I moved to London where I worked for a well known research market agency, participating in international projects in several areas, both offline and online. My experience in London determined my decision to focus on the digital world and especially on Big Data, which are more and more critical in our society. I enrolled in the Big Data Analytics Master to acquire technical skills together with a broader knowledge on how to extract information from data and how to use it in a strategic and informed manner.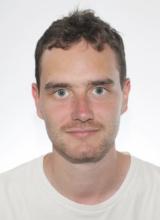 Sebastiano Martorana
2019-2020
I was born in Verona in 1991. After graduating in philosophy at the University of Padova, I decided to move to Utrecht (in the Netherlands) to enroll in a master's degree in Applied Ethics. During my studies in digital ethics, I had the opportunity to discover the world of Big Data. Despite not having any technical knowledge, I was attracted by the multiple perspectives offered by this innovative field. For this reason, once I came back to Italy, I decided to enroll in the Master in Big Data Analytics and Social Mining at the University of Pisa.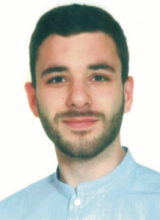 Giangaetano Pachera
2019-2020
I'm graduated in Intercultural Development of Tourist Systems at Ca' Foscari University and Graphic and Multimedia Communication at Iusve University. I'm into sport, travel and new technologies. During my studies I worked as freelancer web dev on digital marketing projects and supported the management of some tourist resorts. In order to face the fast change brought by the digital transformation, I guess we all need a never-stop-learning approach, and this master gets right to the point.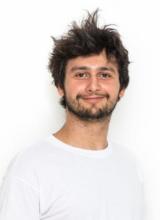 Andrea Pugnana
2019-2020
I was born in Sarzana (SP) in 1993. I graduated with honors in Economics and Social Sciences at Bocconi University in 2018. There I also started working as a research assistant, focusing on micro-econometrics analysis. Afterwards, I joined Booster Box S.r.l., a scientific marketing agency, where I mainly deal with data analysis and algorithms for bidding.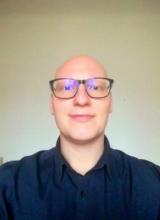 Nicola Salerno
2019-2020
After graduation, I embarked on an international experience in which I acquired knowledge of the main foreign languages ​​and occupied several job positions as sales executive (in the industrial, hospitality, logistics) and customer care specialist (e-commerce fashion sector) where I did social media and digital training in a data-driven reality before returning to Italy for my latest work experience as a digital marketing strategist for a company operating in the workwear sector. From the analysis both of the customers and of the results of the advertising campaigns, I developed a passion for data and I decided to increase knowledge and specialize and to become expert in the Big Data field.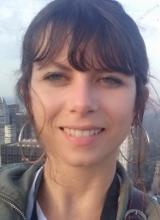 Silvia Silini
2019-2020
After a Bachelor degree in "International and European studies" at the Univeristy of Milan where I have gained insight on the work of the European and International institutions, I decided to specialise myself in the migration field with the Master "Sociology of Migrations and interethnical relations" at the Paris Diderot University. Following some professional experiences in public and private institutions, I finally sign up for this Master in Big Data Analytics with the aim of gaining new skills and knowledge useful to analyze and study our complex society from a quantitative point of view.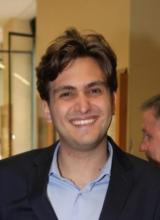 Gianluca Sperduti
2019-2020
Born in Rome in 1994. I studied Modern Literature at the University of Tor Vergata and I graduated in Modern Philology at La Sapienza (University of Rome) discussing a degree thesis on Robots in West literature. Always interested in the relationship between technological and humanistic skills, I decided to enroll in the master in Big Data Analytics and Social Mining to get 360-degress training and skill. LinkedIn: linkedin.com/in/gianluca-sperduti-b14364164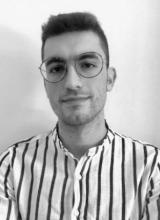 Attilio Trovato
2019-2020
I am a 27-year-old Sicilian with a Bachelor's degree in Literature and a Master's degree in Linguistics and cognitive studies. I have a passion for NLP, Open Data, and Machine Learning. In the last five years, I have covered responsibility roles in cultural associations, building up communication and team-work skills. I had the chance to participate in the Erasmus+ program twice, at the Universidad de Coimbra, in Portugal, and at the Rijksuniversiteit Groningen, in the Netherlands. I worked on computational and generative linguistics, obtaining academic publications in the latter. I am an enthusiast of innovation and Big Data world. I like challenges and problems and learning new ways to solve them. The learning of Python and more generally, the computational problem solving typical of informatic programming, shaded new lights on my way of thinking of both my previous studies in humanities and the new challenges that this society imposes to people and the companies.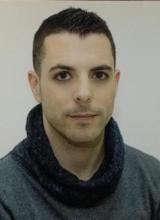 Angelo Emanuele Turco
2019-2020
I am a computer engineer. I got the bachelor degree at "Università di Palermo", and the master degree at "Politecnico di Torino" in October 2015. After that, I moved to Wales to improve my English by studying at a college. After seven months, June 2016, eventually my first job as software developer at a multinational semiconductor company in The Netherlands, where I stayed for one year. June 2017, wishing to change work field and to go back to Italy, I moved again, to Catania, where I start working for an american company as software developer in IPTV industry. After two years and half, I was not learning anymore, so my interest about that job fell down, then I decided to leave everything and move to Pisa where I started studying for a master in Big Data. I love spending my free time outdoor, meeting new people and staying in group to have fun, and to work as well. My favorite sports 5-a-side football and swimming.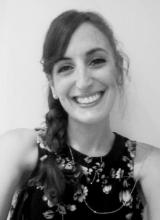 Giulia Vasciaveo
2019-2020
I graduated in Computer Engineering at the Politecnico di Torino, with a thesis on Machine Learning applied to Big Data. I immediately found a job at a company in the data analysis field, offering technological support to the data scientist team and involved in projects for the implementation, development and automation of procedures for Data Integration, Transformation and Visualization as well as the organization of the data infrastructure. Afterwards I thought it was appropriate to learn in deep the topics of Big Data by enrolling in this postgraduate master, in order to develop new skills in the field that fascinates me the most and in which I would like to find work opportunities.