Alumni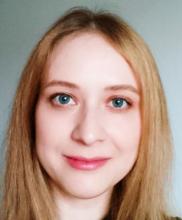 Anastasia Bogomolova
2018-2019
I graduated in 2010 at the Ural Federal University of Ekaterinburg, Russia as Nuclear Engineer, with a specialization in Radiation Protection of Human and Environment. In my third year at university I became interested in economic disciplines, so I undergraduated in Economics and Business Administration, in parallel with the main course. After the graduation I started to work for the Russian federal enterprise «Rosatom», which is responsible for the whole cycle of treating and accounting radioactive waste. As an engineer of management and control, I was responsible for collecting data for the Russian Federation database of radioactive waste, with further use of these datasets for analysis and statistical studies.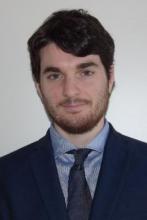 Eduardo Bondielli
2018-2019
I graduated in Banking, corporate finance and financial markets at the Faculty of Economics and Management of Pisa. During my studies I get passionate about the use of computer science in the economic-financial field. I therefore begin to study and use the programming languages Python and R, as well as to approach the topic Data Science. I decided to enroll in the master to deepen my knowledge and acquire new skills, fascinated by the great opportunities that derive from the analysis of Big Data and their use in my field of study.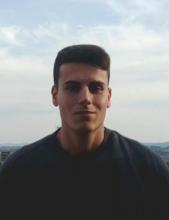 Filippo Cassano
2018-2019
I was born in Perugia in 1993. For my university studies I moved to Rimini, where I graduated from a Master's degree in Service Management provided by the University of Bologna. Between 2017 and 2018, I worked for a digital marketing agency. The need to build effective reports and strategies gave me the opportunity to put in practice the analytical skills acquired during my studies, to gain new ones and, above all, to grasp the potential of the enormous quantity of data we can find nowadays. I enrolled for the Master's degree in Big Data Analytics & Social Mining to start learning those tools and methods that allow data scientists to successfully face Big Data challenges.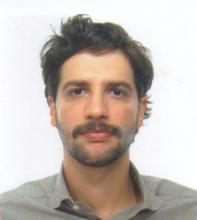 Guido Cei
2018-2019
I look for a compass to navigate in a stormy sea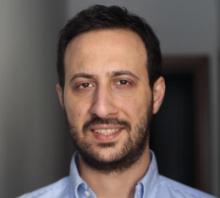 Antonio Coiro
2018-2019
I obtained both my Bachelor's and Master's degree at the University of Siena (2012), and completed a PhD in Comparative Literature at the University of Pisa (2017). During my PhD, I have been visiting student at Universidad de Lisboa (2015) and at CUNY in New York (2016). Then, I obtained a position as Research Fellow at the University of Pisa (2017) and as Adjunct Professor of Comparative Literature at the University of Turin (2018-19). In recent years, I have started exploring issues in digital humanities. I believe that the changes generated by the digital revolution require the presence of scholars and professionals who know how to combine a scientific and IT preparation with a background in humanities
Maria Luisa Costa
2018-2019
Born in Trapani in 1987, when I attendend High Schools The passion to data was born and so I attended a the degree course in Statistics for Data Analysis at the University of Palermo. I continued my training with a master's degree in Statistical Sciences in 2015. After a short break in which I started a restaurant business, I decided to resume my studies by attending a Master in Big Data Analytics which allowed me to look back at data analysis and to improve my computer skills.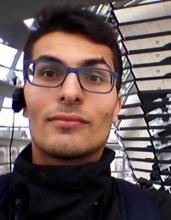 Alessandro D'Elia
2018-2019
I graduated from Law University. I am passionate about sports, travels and new technologies. I am a consultant in Privacy Law, in particular for enterprises active in the field of organised large-scale distribution, e-commerce and ICT. I decided to enrol for the Master in Big Data Analytics & Social Mining to acquire technical-scientific knowledge for the management and analysis of data, motivated by personal curiosity and desire for professional improvement. Previously, I attended the Google AdWords and Analytics courses and the ICE - Sole 24 Business School course in Export Management and Internationalization of SMEs. I did an 18-month internship in a law firm in civil and insurance area. I studied and worked abroad thanks to the Erasmus programme. LinkedIn: www.linkedin.com/in/alessandro-delia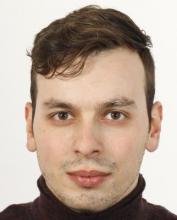 Simone Fabbrizzi
2018-2019
I was born in Prato in 1993 and I studied mathematics at the universities of Bologna and Bonn. After two years spent in Germany I came back to Italy. I am interested in data science and its application to social sciences. Nothwithstanding, I am still interested in more abstract subjects as algebraic geometry and homotopy theory.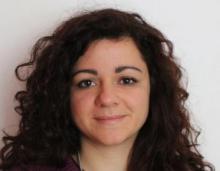 Ilenia Galluccio
2018-2019
I graduated in Archaeological Heritage at the University of Naples "L'Orientale" and continued my studies at the University of Pisa, obtaining in 2015 the Master's Degree in Archeology. During my academic career, I had two internship experiences in Sofia (Bulgaria) and Nicosia (Cyprus), where I had the opportunity to work in museums and research centers. Since 2015 I have been involved within a research laboratory, dealing with digitization of archaeological data. I decided to enroll in the Big Data Analytics and Social Mining Master to broaden my knowledge especially in the technical and scientific fields.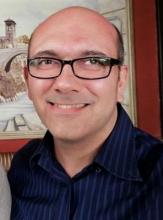 Maurizio Gazzarri
2018-2019
He was born in Volterra in 1971. In 1990 he moved to Pisa where he graduated in Computer Science. From 2008 to 2018 he was Head of the Mayor of Pisa's office, and took care of the digitalization of public services, communication, participation, and coordination of innovative projects. He believes that the strategic choices for improving the quality of life of citizens should be based on reliable predictive analysis of the consequences, and be assessable in real time. His participation in the Master's Degree goes in this direction: trying to connect the Public Administration, and the companies that have relations with it, with the world of tools and solutions connected to Big Data. In 2018 he released his first novel "I ragazzi che scalarono il futuro" ["The boys who climbed the future"] (http://www.edizioniets.com/scheda.asp?n=9788846753700), which, mixing reality and fantasy, tells the origin of Italian computer science and the realization of CEP and ELEA, the first Italian computers.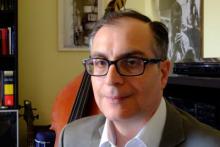 Giuliano Gemma
2018-2019
I am an IT engineer, I obtained a master degree at "Università degli studi di Firenze". My graduation thesis is on biomedical technologies. I began my career as a freelance but since 2005 I have been working in the public administration, first at ARPAT (Agenzia Regionale per la Protezione dell'Ambiente della Toscana), then at ESTAR (Ente di Supporto Tecnico-Amministrativo Regionale) in the ICT sector. I was a council member of the "Ordine degli Ingegneri della Provincia di Firenze", where I have been the editorial director of the magazine "Progettando Ing". I love music and culture in general. I am bass and double bass jazz player. At present I am attending the Big Data Analytics and Social Mining Master to consolidate and enrich my skills.
Valentina Gori
2018-2019
I am now enrolled in Nuovo Pignone (Baker & Hughes, a General Electric Company) as Test Data Analysis and Acquisition Engineer, operating in the R&D laboratory for the validation of new turbomachinery products and prototypes. My academic background is in Particle Physics. During my PhD within the CMS collaboration (CERN) I worked on data collected by the experiment to optimize the high level trigger tracking algorithms of the experiment and to perform statistical analysis to investigate about the presence of a high-mass Higgs boson. My one-year stay in CERN and in Geneva area is one of the most exciting experiences I had. https://www.linkedin.com/in/valentina-gori-8b077589/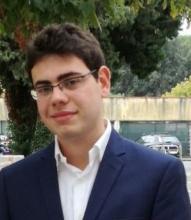 Alessio Gurioli
2018-2019
I studied Social Science at the University of Pisa and I have graduated in Sociology at the University of Milano-Bicocca. My thesis focuses on job search with public employment services. During my studies, it is increased my interest in statistics and data analysis. I decided to attend the Master in Big Data Analytics and Social Mining so as to learn new methods and thecniques which are very important for the study of contemporary society.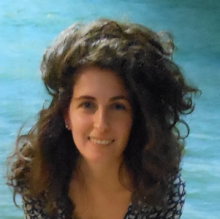 Olivia Lanzoni
2018-2019
She graduated in Biology with maximum scores in 2014 at Pisa University, where she obtained the International PhD in Biology with honors in 2018. She was involved in two different European projects aimed to transfer know-how between universities, where she carried out her research on microbial ecology and evolution. She is author of 7 scientific publications and was speaker at many international scientific congresses. She has also teaching experience as assistant, and Adjunct Professor for several zoological and molecular courses. Now she is Research Fellow at the Department of Biology of Pisa, and she deals with the study of microbial communities using innovative NGS techniques. Her interest in bioinformatics has been the trigger to enroll the Master for acquire new informatic instruments to analyze Big Data.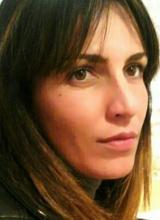 Giulia Lucherini
2018-2019
After Liceo Classico, she enrolled in Economics and at the age of 24 she began her career in consulting offices getting Certification as Public Accountant (Commercialista). She spent a period in tax consultancy and financial analysis at leading offices in Milan, but over time she became interested in turnaround management and banking litigation. Thanks to her experience she understands the importance of a compliant management (/use) and statistical analysis of data, above all with strategic purpose. She chose to attend the Master to give added value to her proficencies, intending to learn advanced tools for data analysis and management.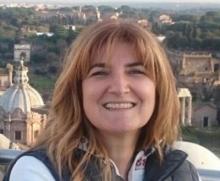 Tina Martino
2018-2019
Tina Martino is currently covering the role of Head of Value Proposition in Octo Telematics, a leading company in insurance telematics and smart mobility services. After graduating in Information Sciences, he worked at Telecom Italia as Telco networks designer and vertical product marketing specialist. After she specialized in infomobility solutions, holding various technical and commercial roles mainly in Viasat, an Italian company, and then in Siemens where she managed "end to end" Internet of things projects in different application contexts (home, industrial automation, connected cars). Her special focus on continuous innovation and the search for new perspectives to look at everyday life have characterized her professional path.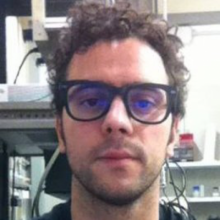 Raffaele Mazziotti
2018-2019
I graduated in Experimental Psychology at the University of Florence and obtained my PhD in Basic Neuroscience at the University of Pisa. During my PhD I studied cortical plasticity and visual system development, using electrophysiology and functional imaging. Currently I hold a Postdoctoral Fellowship at the Institute of Neuroscience, CNR (Pisa) and I am working on rare diseases of the nervous system using animal models. Throughout my stydies I became passionate in developing new hardware and software tools for functional microscopy, data analysis and machine learning. For this reason I decided to enroll this master and acquire the specific skills to extend and improve my knowledge in the fields of computer and data science.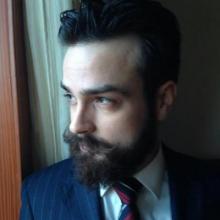 Alberto Olivieri
2018-2019
I was born in Verona but I lived most of my life in Padua, Salerno, Crete and now in Pisa. I obtained my bachelor's degree in Archeology at the University of Padua and then, during my master's years, I specialized in Urban Planning of the Ancient Greek World at the University of Salerno. While working with the University, I begun to study and use databases, GIS, statistical techniques and programming languages ​​related to data science. For this reason I decided to begun this path with the Master in Biga Data.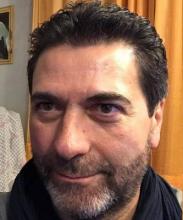 Luca Paganelli
2018-2019
Born in Lucca. I obtained the following qualifications at the University of Pisa: Degree in "Electronic Engineering" (1989) "Electronic Calculators" - 109/110, University Master in "Internet Technologies" (2005) Faculty of Engineering and CNR - High rating, University Master in "Development of Mobile Applications" (2012) Department of Computer Science - Excellent judgment with honors. I work at the research department of "Fabio Perini SpA" in Lucca, where I work on the subjects of "industrial automation" and "Industry 4.0". It prompted me to participate to the Master in "Big Data Analytics & Social Mining" the will to stay up to date and learn new technologies with particular reference to the techniques of "artificial intelligence" and "Machine Learning".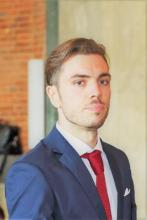 Daniele Pau
2018-2019
Born in Cagliari, I obtained a Bachelor's Degree in Information Engineering at the University of Cagliari then in 2018 I earned the Master's Degree in Biomedical Engineering at the University of Pisa with a grade of 110/110 cum laude, developing my thesis at Fondazione Toscana Gabriele Monasterio, specialized institution of the Regional Health Service of Tuscany, aimed at the design and development of a web application for tracking and monitoring sensitive data in electronic medical records. For a short time, I held the position of Consultant Engineer in Turin at Magneti Marelli, an Italian multinational company operating in the Automotive sector, working on the HMI section within a project for Alfa Romeo as a GUI developer in a WebKit-based environment. With a university career in the field of information technologies and with the competences acquired successively, driven by the interest in Data Science, I decided to enroll in this Master to consolidate old topics and face new ones.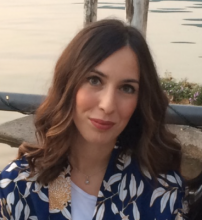 Barbara Ranghetti
2018-2019
Barbara Ranghetti is 26 years old and was born and raised in Bergamo. She attended the Faculty of Physics at the University of Milan-Bicocca, getting a bachelor's degree with an experimental thesis conducted at the university's radioactivity lab, in the field of environmental applied physics. She graduated cum Laude at the same university in November 2018, with a thesis entitled "Characterization of neutron fluxes through neutron spectroscopy measurements", conducted at the university's radioactivity laboratory and at the ENEA research center (Casaccia , Rome). During the master's degree she begins to take interest in Big Data and decides to continue her studies by attending the Master's program, to expand her computer skills applied to data analysis.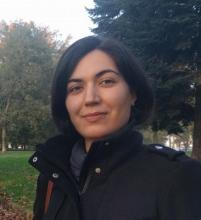 Cristina Romani
2018-2019
I graduated in 2014 at the University of Pisa with a Master's Degree in Molecular and Industrial Biotechnologies with an experimental thesis on the role of a poplar protein in zinc tolerance processes in the field of phytoremediation of soils polluted by heavy metals. During my career I understood the importance of a multidisciplinary approach to problem solving and also the importance of data management and interpretation. The decision to enroll in the Master in Big Data Analytics & Social Mining derived from the desire to acquire skills in this area.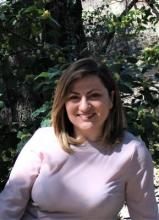 Paola Serrati
2018-2019
Paola Serrati' was born in 1988 in Lecce. She earned her master's degree, with honors, in Comparative Modern Culture from the University of Turin. After some experiences in communications, she was the research manager of the "Sciascia and France" project, in association with the Arnoldo and Alberto Mondadori Foundation and Friends of Leonardo Sciascia Association. She's specialized in creative writing, attending "Laura Lepri Scritture" courses at the Formentini Laboratory, in Milan. She has worked as a teacher of Literature and of the Italian for foreigners at high school and junior high school. She enrolled in Master of Big Data to develop her humanistic education with the skills and the innovative methods of Data Science.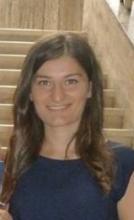 Nunzia Squicciarini
2018-2019
I graduated from the University of Pisa with a Bachelor's degree in Biomedical Engineering and a Master's degree in Management Engineering. During my master thesis, driven by a strong curiosity, I approached the study of Data Mining and Machine Learning. Specifically, I used these techniques on a large dataset of Emergency Department visits to build predictive models of patient waiting times. I am currently a research fellow at the Department of Energy, Systems, Territory and Construction Engineering of the University if Pisa where I study predictive analytics applied in the healthcare field. I enrolled in the post graduate course in Big Data Analytics to improve my programming skills and explore the wide variety of techniques offered by Data Science.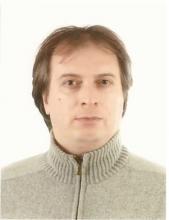 Isaia Tarquini
2018-2019
Born in Rome and raised in Abruzzo, I have been living in Bologna for a long time now. I have received my master's degree in Computer Science from the University of Pisa, and I have worked in the last 18 years as software architect / developer for Prometeia s.p.a. At Prometeia, I mainly dealt with implementation of financial risk management software (Asset & Liability Management – Market Risk) and management of teams composed of developers and analysts in regulatory projects (Basel III – IFRS9/IFRS13 accounting) with special attention to critical optimization and fast data processing topics. Always computer science and new technologies enthusiast, I decided to attend the Master in Big Data Analytics and Social Mining to be part of what I believe is one of the most exciting revolutions in the field of information technology in recent years.