Alumni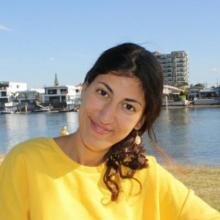 Fatima Zahra Abid
2020-2021
My name is Fatima Zahra Abid. I was born and raised in Verona, Italy. I'm Italian and Moroccan and since I was born, every year, I visit my family in Morocco. I've attented Social sciences in High School and I become very passionate about Sociology, Anthropology and Social Psychology. I decided to accomplish a Bachelor and a Master's Degree in Sociology and Research Methods in order to achieve theoretical and practical tools to question and understand social phenomena. My great interest is to observe and analyze social products from several social contexts. Considering the opportunities, due to technological breakthrough and innovation, in the social research field, I become interested and enthusiast in deepen the field of Data Science in order to further investigate and understand actual phenomena.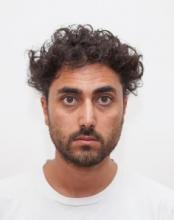 Vincenzo Aiello
2020-2021
Graduated in Business Administration from the University of Naples Federico II. After 2 years of professional experience in the field of Marketing and Project Management I wanted to acquire new skills in the Big Data sector in order to better understand what is at the basis of a Data Driven strategy. My training is focused on management. However, my various life experiences deriving from my passions for volunteering, social policies, sport and travel have enriched my profile and my skills in such a way that I can adapt to any context and situation.
Nicolò Allegra
2020-2021
I was born in Sicily in 1994. Since I was a kid, I've always been strongly interested in maths. However, after getting my high-school diploma in a science-oriented institute, I moved to Bologna to follow another passion - that is, the study of history and political thought. A couple years later, in 2019, I obtained a master's degree in Global Studies at the history department of Bologna's Alma Mater.
After that, I traveled and worked abroad for one year, both in France and in Australia. When I got back home, I decided to enroll to the master to learn new skills that could help me fully realize my background and aspiratons.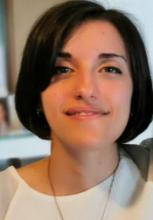 Simona Barba
2020-2021
I was born in Naples in 1995 and in 2017 I earned my Bachelor Degree in Mathematics with a thesis in Algebra at the University of Naples Federico II. There I attended Mathematics Master's Degree Program choosing an application-oriented path and I earned my Master's Degree in Mathematics with a thesis about the mathematical modeling of a viral infection on microscopic level.
I have always been passionate about science and technology and during my studies I realised the importance of Data Analysis in a wide range of applications. This is why I decided to deepen my knowledge attending the Master in Big Data Analytics & Social Mining.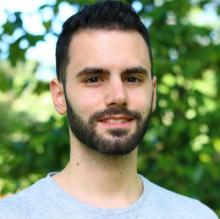 Luca Buoni
2020-2021
After obtaining the diploma of industrial expert in electronics and telecommunications, I enrolled at the Faculty of Physics in Pisa. I graduated in Matter Physics with an experimental thesis focused on the fabrication of two-dimensional devices. During my university years, I also participated with the U-PHOS team to the REXUS/BEXUS program that allows students of universities across Europe to carry out scientific and technological experiments on research rockets and balloons. I decided to enroll at the Master in Big Data Analytics & Social Mining because I am attracted by the possibility of inferring information from data to make predictions in scientific, social, and economic fields.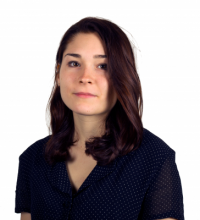 Eleonora Cappuccio
2020-2021
I was born in Pisa, I studied Communication Design at Politecnico (Milano) and in Toronto, Canada. In my Master's thesis, developed inside the DensityDesign research lab, I explored user-generated data visualizations on Wikipedia. I briefly worked in Hamburg as a data visualization designer.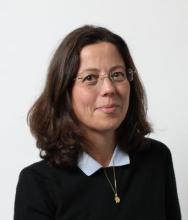 Francesca Silvia Carosio
2020-2021
Curious and goal-oriented Sociologist and Project manager Professional, I have more than 15 years of experience in design, management and evaluation of projects financed by local, national or EU funds, devising creative strategic solutions to problems. I also dedicated more than five years to monitoring and evaluation projects where I improved my skills in Qualitative and Quantitative Analysis. The chance to participate in the Big Data Analytics and Social Mining Master is a needed step to extend my competences in Data Analysis.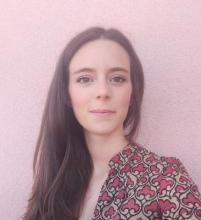 Isabel Carrozzo
2020-2021
I was born in 1996 in Genoa. I graduated in Philosophical Methodologies at the Università degli Studi di Genova and I have completed the excellence program offered by the Higher University of Genoa (IANUA). I started showing interest in Data Science during my master's degree, while I was doing my thesis in collaboration with the Istituto Italiano di Tecnologia (IIT) in the field of Social Cognition in Human-Robot Interaction (S4HRI). My desire to broaden my knowledge and access new areas of investigation and methods of data analysis led me to undertake the master in Big Data & Social Mining.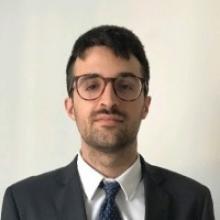 Luca Cavargini
2020-2021
Driven by great passion, I enjoy working on projects which require data analysis to support business decisions.
I decided to enroll in the master's program, fascinated by the great opportunities emerging from Data Analytics tools.
After graduation, I had the chance to work in consulting services in the financial industry (experience: 1.5 yrs), in particular in Corporate Finance transactions, Financial Reporting (i.e. IFRS 17 Transition Project) and Fintech credit brokerage.
As a business economics student I worked on a thesis project on the topic of agency costs between management and shareholders, analyzing the relationship between the structure of managers' compensation and the tendency to short termism in investment choices.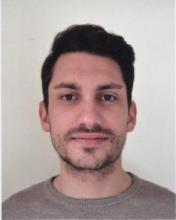 Alfonso Corrado
2020-2021
I was born in 1994 in a small town between Naples and Salerno. My passion for Physics and Mathematics led me to obtain a master's degree in Physics at University of Naples 'Federico II' in 2019. The thesis concerned the application of the physics of Complex Systems to chromosome 3D architecture. After the degree I won a scholarship in the USA for a three-month project about gravitational wave signals. When I came back, I got a job in the financial area, and I have spent one year working as Analyst at Deloitte in support of the Market Risk Office of Intesa Sanpaolo. The data drove me in all my experiences. So, to deepen the analysis of big data and learn how to use them to extract useful knowledge in different areas, from scientific to economic ones, I decided to attend the Big Data Analytics & Social Mining Master. After the Master I would like to work as a Data Scientist in R&D departments.
Giovanni Cusumano
2020-2021
I am a philologist and translator of East Asian Languages (Japanese and Chinese), my are of interest is of course Natural Language Processing.
My higher education begun back in 2014, when I started my BA in Language culture and society of Asia and Mediterranean Africa at Ca'Foscari university of Venice. During my last year at Ca'Foscari, I was bestowed with the Monbukagakushō scholarship by the Japanese government, which allowed me to spend one year at Osaka University; there, I continued my research on pre-modern Japanese Literature. Finally, in 2019 I completed an MA in Japanese literature at SOAS University of London.
I started teaching myself Python programming and Data Science at the beginning of the pandemic and I immediatly fell in love with transformer NN and other language models, with their ability to solve natural language understanding and translation tasks. This is what convinced me to pursue a career in Data Science.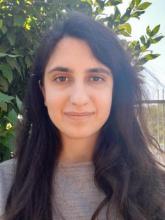 Martina Formichini
2020-2021
I graduated in Physics at the Sapienza University of Rome. During my dissertation I started to be interested in research activity with the study of economic and technological bipartite networks. Subsequently I have been employed as Solution Developer working on different projects. I then decided to enroll in the Master in Big Data Analytics & Social Mining due to my growing interest in the world of Machine Learning and Big Data.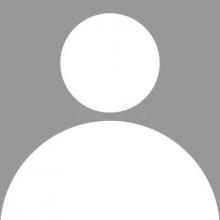 Guglielmo Giorni
2020-2021
My name is Guglielmo Giomi, I come from Tuscany and I am an interdisciplinary designer and researcher. I hold a Bachelor's degree in Communication Design from the Politecnico di Milano and a Master in Photography & Society from the Royal Academy of Arts The Hague (Netherlands).
I am interested in the notion of information along its entire path, from extraction, through processing, to its dissemination. In my personal research, I am interested in territorial minorities, spatial empowerment and experimental open-data paradigms. I started the Master in Big Data Analytics to learn quantitative methodologies necessary to understand complex phenomena more deeply and to be able to scientifically communicate on fast-changing issues related to data.
Gianluca Guidi
2020-2021
My name is Gianluca and I am from Castelnuovo di Garfagnana, a small town in Tuscany.
I graduated in Economics at University of Pisa and Scuola Superiore Sant'Anna. During my 2-year MSc, I had the chance to develop my research skills. Firstly, as a research intern at ISTAT, afterward as a teaching assistant in Microeconomics, and finally as a research analyst for a boutique investment manager. My latest experience before joining the master was at Finscience, a fintech data-driven company, where I served as a research and business analyst.
Both my academic and professional experiences made me realise how crucial big data are for research, regardless of the field, and that specific and vertical knowledge is fundamental to let data speak.
Music addicted, I enjoy playing guitar, tennis, chess and love hiking.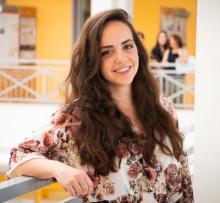 Marzia Longo
2020-2021
I'm 26 years old and I graduated in Biology. I did a research thesis in Bioinformatics, in collaboration with the National Istitute of Health, on Malaria. The goal was to find the interactome between Plasmodium and murine erythrocyte: the results were presented at the International Conference of Computational Systems Biology and Bionformatics (December 2019). Through this work, I learned how difficult but interesting it is to analyze data and extrapolate information. For this reason, I would like to engage in Data science and this master offers me the opportunity.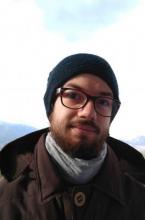 Lorenzo Maggioletti
2020-2021
I earned both my Bachelor and my Master in Philosophy at the University of Salerno. During my studies, my main area of interest has been comtemporary philosophy with a focus on the phenomenological movement, a tradition that has inspired me to always seek an interdisciplinary approach. In this spirit I chose to attend this Master, convinced not only by the importance of acquiring skills in the fields of management and analysis of data, but also by the philosophical relevance of many of the questions data science gives rise to. The lectures and the seminars held within the Master have strengthened my conviction showing the richness of the spectrum of disciplines and themes involved in working with data.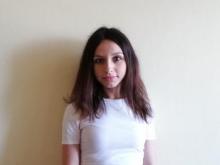 Miki Mema
2020-2021
I graduated in Economics in 2018. My thesis focused on investigating the effects of social relationships between individuals in the economic system. Following my graduation, I had several work experiences in the private sector, that made me realize the importance of data for business. I enrolled the Master in Big Data Analytics & Social Mining to learn the methods for data analysis in order to work as a Data Scientist in the future.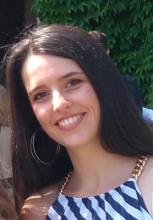 Elisa Mercanti
2020-2021
I am 25 and I come from a small town near Turin. After earning a bachelor's degree in Psychology, with a thesis in psychometrics on a data analysis technique, I specialized in Criminal and Forensic Psychology at the University of Turin. I have always been fascinated by data analysis and research methodologies in the psychosocial field and, after a brief collaboration with a private research foundation, I decided to deepen my knowledge in data management and analysis. I then applied for the master in Big Data Analytics to obtain some technical skills to study human phenomena from a quantitative point of view so to try to understand the complexity of the world around us.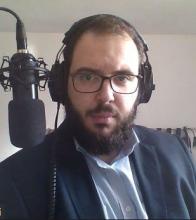 Giuseppe Minardi
2020-2021
After a Bachelor in Biomolecular Sciences and Technologies in Trento and after working in Novartis on a Data Analysis project, I decided to combine my biological background with my passion for computer science by enrolling in the Master in Quantitative and Computational Biology. Here, studying subjects such as Biostatistics and Machine Learning, I discovered a passion for data analysis, data visualization, and predictive model building. After taking part in several Data Science projects related to Biology, one of which is my Master thesis focused on applying novel feature selection methods for the discovery of new antimicrobial targets, I enrolled in the Master in Big Data & Social Analytics to strengthen and expand my knowledge in the world of Big Data and start my career in the field of Data Science.
Roberto Narducci
2020-2021
I am a researcher with more than 8 years of professional experience in the Neuroscience field, with emphasis on electrophysiology and behavioral biology. I have also considerable experience in project management (both in Academia and collaboration with cosmetic companies) and excellent ability in data visualization, analysis, scientific writing and presentation (with good command of Python, R, Matlab and Latex).
I am also responsible for the creation, maintenance and update of an online database providing toxicological data-sheets for ingredients employed in cosmetic products: the NOAEL-project 2.0.
I've chosen the SoBigData master because of its supervised learning-path, covering all the basic aspects needed by a data scientist and in which it is possible to actively interact with team-mates in order to complete projects or single tasks.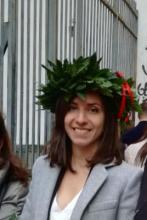 Gilda Pepe
2020-2021
After earning professional experience working in graphic designing, I decided to study European Languages and Literatures at the university of Naples "L'Orientale", graduating in 2017 with my bachelor's degree.
Attracted by the world of linguistic research I then moved to Bologna to further my studies. In 2020 I concluded a master's degree in Linguistics with a thesis in Computational Linguistics.
The interest for the multiple possibilities and applications of the subject opened up by a computational approach to linguistics pushed me to collaborate on the project "Italian FrameNet" and to make my master thesis about it. Once I completed my job on the project, I made up my mind to apply to the Master in Big Data Analytics & Social Mining in order to learn notions of computer science useful to the processing of linguistic data.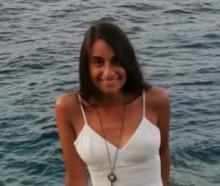 Maria Raffa
2020-2021
My name is Maria and I was born in Messina in 1995. I got my Bachelor's Degree in philosophy at the University of Bologna, and later I chose to deep into the philosophy of science, joining a Master's course in Philosophy of Information at Urbino. My studies made me aware of how the philosophical tools can be useful for analyzing and understanding the hard sciences, and specifically I am very passionate about the issues of the role of modern technology in scientific research. For this reason, I'm trying to sharpen my skills in reading and manipulating data, and therefore I enrolled in the SoBigData Master, that provided me with many useful tools and made me able to face myself with the practical aspects left behind my training so far.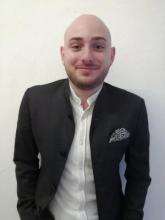 Riccardo Scasso
2020-2021
I am an enterprising person, always looking for new challenges. I studied at the Faculty of Economics and Management of the University of Pisa and then I continued my master studies in Banking, Corporate Finance and Financial Markets.During those days thanks to some projects, I began to know better the world of Big data and for this reason, I decided to undertake this experience, to complete my studies. The Master has been a unique experience that has allowed me to grow a lot.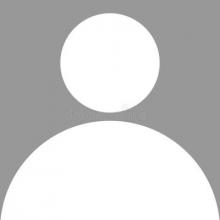 Carmela Sgroi
2020-2021
I graduated in Internationalization of Trade Relations at the University of Catania and I have deepened part of my university studies with the help of private courses and self-study. In this way I have acquired a wide and varied knowledge that covers the areas related to law, economics, marketing and business internationalization. In these years I realised how the management and analysis of large amounts of data play a crucial role in the modern world and in many aspects of our economic and social life. The main reason I decided to enrol in this Master lies in the desire to approach this field in order to broaden my knowledge and acquire new skills.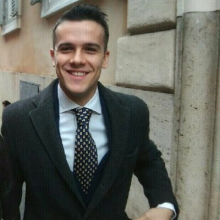 Niccolò Silicani
2020-2021
Born in Pietrasanta (LU) in 1994, after the bachelor's degree in Business and Economics at University of Pisa, I moved to Rome where I graduated from LUISS Guido Carli in Economics and Finance. I Worked as consultant at a Big Four firm. I decided to enroll in the Master because I believe that in today's society, reshaped by Big Data, it is necessary to acquire useful tools to disentangle information from noise, in order to offer decisive support to industrial and research projects.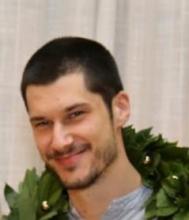 Marco Zecchinato
2020-2021
I graduated in Theoretical Physics at the University of Padova. In particular, I focused on the theoretical description of the so-called fundamental interactions, which are four "forces" which regulate all natural phenomena.
I am interested in Mathematics and Physics, as well as new technologies and how these modify society. Therefore, I decided to enroll in this course to develop the necessary skills to be an active part of the rapid changes occurring in our world, and to learn the tools to become a Data Scientist.